Our Vision
MyPal Online School is an academic talent development organization, formed by the promoters of Chirec Public School, Hyderabad,India, Computer Scientists in India and USA, Economists and Educators who share a vision for providing the right opportunities and resources for students and teachers. MyPal focuses on talent development in the fields of mathematics and computer science among school students in the Indian and neighbouring countries.
MyPal learning Environment
We have developed MyPal Online Learning Environment to enable schools and teachers to integrate technology into curriculum and lesson plans and for online assessment and evaluation. Through a blended learning environment, Students can have 24x7 access to their courses, multimedia content and assignments.
An LMS based course would encourage active learning and bring alive the traditional text books with interactive multimedia. LMS can reduce the burden of paperwork on teachers and leave with them sufficient time to innovate & teach. Teachers can spend more time helping children with self learning strategies and help children think on their own and relate their learning to their every day lives and experiences.
Combined with hosted LMS for Schools we can have an India reach to transform high school education. Our goal is to provide Indian students with the same learning opportunities as their peers in OECD countries and prepare them for global careers.
We plan to reach out to english medium private schools and adapt to other languages later.
Talent identification and development
Our vision is to "Identify academic talent among students and nurture the talent by providing them the right opportunity, inspiration, resources and support to develop their skills". The courses that are offered by MyPal have been developed by IMACS and Florida Virtual School and other curriculum development and subject experts. The courses are offered online and are self-paced; hence a student can take the courses at their own comfort. We typically expect a child to spend around 3-4 hours a week for each course. Further, the courses are interactive and engaging, offer instant assessment and have online tutor support.
Apart from the online courses in math and computer science that supplement the curriculum, MyPal also facilitates the placement of talented Indian students in summer programs for the talented students in the USA in centers like Belin Blank Centre International Centre for Gifted Education and Talent Development, University of Iowa and IMACS.
Professional Development for teachers
We appreciate the tremendous efforts that Schools and Teachers put in imparting quality education to children. We also understand that it is difficult , if not impossible, for the education boards or the schools to provide personalised learning for each individual student. MyPal believes that training teachers to embrace technology will help them make learning more inquiry based and interactive. We plan to offer professional development to teachers in digital technology through online courses developed by Intel and Google. We plan on customising and translating these courses for India requirements.
MyPal Online Founders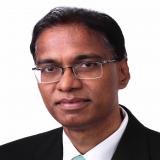 MyPal is the brainchild of DV Satya Kumar, an entrepreneur who is an alumus of NIT, Warangal, University of Iowa and was Chevening Gurukul Scholar at London School of Economics. Satya Kumar was the co-founder of Chirec Public School (www.chirecps.ac.in ), a privately owned Educational Institution which currently has an enrollment of over 3000 students in 3 campuses in Hyderabad, India and offers the Indian National Curriculum (CBSE), Cambridge International Education and IB Diploma programs. Satya Kumar is known for his innovative ideas and pioneering projects in clean energy and education and was instrumental in the development of Chirec Public School over the last 25 years.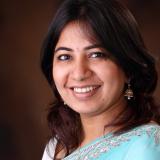 MyPal is co-promoted by D Thriveni who has held the positions of the Head of International Curricula and Head of ICT at CHIREC Public School over the last several years. Thriveni was responsible for securing international affiliations / accreditations for Chirec Public School from Cambridge International Education (CIE) (for Grades 1 -10 and Cambridge A levels) and International Baccalaurate (IB) (for IB Diploma). In addition, Thriveni has developed new infrastructure in the School that included new age classrooms, laboratories, libraries and an entire campus for kindergarten and primary school.